25/04/20
details of the fisheries response fund announced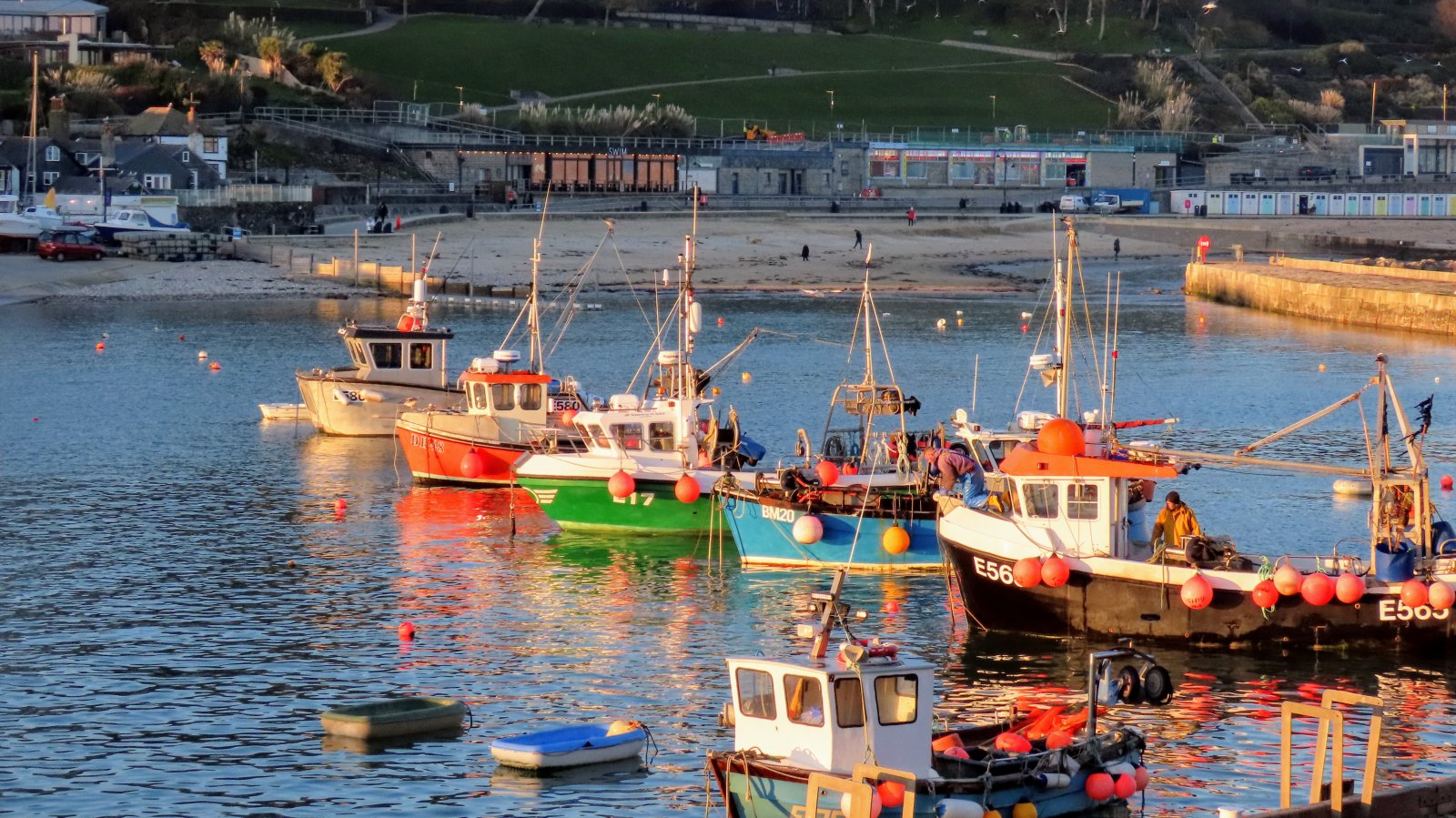 The government has released details of its fisheries response fund which provides support for fishing and aquaculture businesses during the COVID-19 pandemic.
£10 million financial assistance for England's fishing and aquaculture businesses was announced by Defra and HM Treasury on 17 April 2020 with further details of the scheme announced this week.
There will be two funds, both administered by the Marine Management Organisation (MMO) that will target those most in need. The first fund of £9 million is called the Fisheries Response Fund (FRF) and will directly contribute towards the fixed business costs of over 1000 catching and aquaculture businesses that have been adversely impacted by the downturn of export and domestic markets for fish and shellfish.
All eligible owners are being contacted via email by MMO over a 1-2 week period with the email batches broken into different size classes.
Further information for aquaculture businesses will be provided from next week.
The second fund has a value of £1 million and will be a grant scheme to support the sale of fish locally. MMO will administer applications for this scheme and will provide further details from next week.
Environment Secretary George Eustice said:
"This £10 million scheme will provide a lifeline for more than 1,000 fishing businesses so they can continue to maintain and operate their boats during this challenging time, which has seen falling prices and lack of demand for fish from the restaurant industry.
We are continuing to work closely with the fishing and aquaculture industry to ensure that they are supported and can get back to their vital role of providing fish for the table while contributing to the economy of many of our coastal communities."
Payments to the catching sector from the Fisheries Response Fund (FRF)
Funds payable under the FRF to fishing vessel owners for fixed business costs are calculated from the average fixed business costs for the size of vessels, as surveyed and published by the Sea Fish Industry Authority (Seafish), in their 2018 economic survey.
Eligible fishing vessel owners will receive fund payments for up to three months, with initial payments paid to cover two months (for April and May 2020). Payments will be made directly into nominated business bank accounts.
Fund payments may be extended to a third month, dependent upon a review of industry and market conditions.
Further updates on this will be given at the end of May.
Fund payment amounts will vary according to the overall length of the vessel, as detailed in the table below.
| Vessel length | Month 1 April 2020 | Month 2 May 2020 | Total payable for April and May |
| --- | --- | --- | --- |
| 0 to 5.99m | £600 | £600 | £1,200 |
| 6 to 7.99m | £800 | £800 | £1,600 |
| 8 to 9.99m | £2,100 | £2,100 | £4,200 |
| 10 to 11.99m | £4,200 | £4,200 | £8,400 |
| 12 to 14.99m | £7,800* | £2,200* | £10,000 |
| 15 to 23.99m | £10,000* | £0* | £10,000 |
*The maximum payment from any aspect of the FRF will be £10,000 in total per vessel.
Eligibility criteria and process for catching sector Fishing Response Fund (FRF) payments
Criteria
The FRF will be administered by MMO, and has been set up to help support fixed business costs of English fishing vessels. Fishing vessel owners may continue to fish, and may also qualify to receive payment in addition to other government assistance, including the business loan scheme, self-employed income support scheme, and other benefits.
Qualifying fishing business vessel owners must meet the following criteria:
They must be the owner of an English registered fishing vessel under 24m (overall length)
The vessel must be currently registered with MCA
The vessel must be licenced to fish by MMO
The vessel must have sales of £10,000 or more as recorded on sales notes supplied to Registered Buyers and Sellers, during the period 1 March 2019 to 23 March 2020.
Process
Recognising the need to move rapidly MMO has mobilised and will work quickly to contact eligible owners.
MMO will email fishing vessel owners in stages from Monday 20 April 2020 starting with the smaller vessels.
The email will contain an application form along with other documents, including a privacy notice and declaration.
The application form must be completed then returned to MMO by email along with other required documents, including identification and banking information.
Eligible businesses will receive payment directly into their business bank account.
To further support industry, MMO will also extend its opening hours to 7pm weekdays and to Saturdays.
Payments to the aquaculture sector from the Fisheries Response Fund (FRF)
Further information for aquaculture businesses will be provided from next week.
£1 million grant scheme for local fish sales
A £1 million fund has been announced to fund grants for immediate assistance for local projects supporting fishing in coastal communities. MMO will administer applications for this grants scheme and will provide further details from next week.
In relation to the fisheries response fund, Tom McCormack, Chief Executive of the Marine Management Organisation, commented:
"We've continued to stay closely engaged with the fishing industry and are very much aware of the difficulties many fishing businesses have been facing with the downturn in markets for fish and shellfish. We absolutely acknowledge the importance of our fishing industries and share concerns about these current impacts – it is our problem too.
We will be reviewing as we go, and will continue to engage with and listen to industry to ensure we're supporting our fishing industry in the right ways."
Frequently asked questions
See Frequently Asked Questions relating to the Fisheries Response Fund on the government website:
Fisheries Response Fund - Frequently Asked Questions (FAQs)
Other support
Full details of other government assistance for the fishing industry can be found here.